We do extraordinary bondage and BDSM shows, offer hands-on workshops and we will make your event unforgettable for your guests and yourself with our consistently updated various performance acts.
Our show acts can be individually adjusted to the style of your special event:
The variety spreads from japanese inspired rope bondage (our special passion!) to authentic BDSM sessions, while accentuation can be set on sensual erotic presentation as well as on the more artful aesthetic aspects.
Who we are? Matthias T. J. Grimme (Drachenmann) and Nicole (Rope-Cat).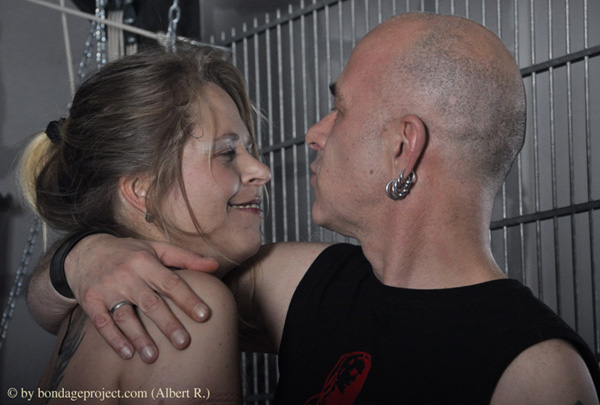 Here you can find a history of our shows.